My name is Sheila J. I am multi-talented – actually I find that word an understatement for all of the things that I do – I am a model wardrobe stylist, photographer, blogger, blogging coach, and last but not least, a Social Media Lover.
With modeling, I created Iamasheilaj.com as my endeavor because I believe no one really understands how the REAL world of modeling works or how models financially struggle for every penny. That's the very premise that got me starting extreme couponing, a need that eventually grew to become a FUN HOBBY that I simply just can't get enough of. It is that same principle that led to me to blogging and creating StylingWithSheilaj.com. The site is designed as a lifestyle blog set up to showcase my life, my personality, and other interests as well. With God as my forefront of the blog nothing can stop me.
I do plan to expand my blog, and my website to not only be a site where people can come to learn about me and see my portfolio, and personality. I plan to expand into the relam of teaching other creative individuals, bloggers, entrepreneurs , artists, models, actresses like me to show them that can do what I do as well. I want to give back my knowledge to others, because I know there are other people trying to make it and want to know that they can succeed and do what makes them happy.
As a model, I have worked for renowned designers such as K A S NEW YORK, and Byron Lars Beauty Mark. I have received exposure in a variety of magazines and my work has given me opportunities to travel throughout the United States.
In spite of my successes and triumphs over the years, I have endured an "up and down battle" with my faith in God.  He keeps pulling me in and bringing me closer to Him, whether He speaks to me through music or other means to bring me closer to Him. A member of The Rock Church, I love worshiping there because "it the most inspirational church anyone can possibly go to."
Relationship-wise, I have been through more bad relationships than one person can possibly take. "They say God gives His toughest battles to His strongest soldiers and what doesn't kill you makes you stronger," is the belief that keeps me on an even keel. Despite the challenges, I am determined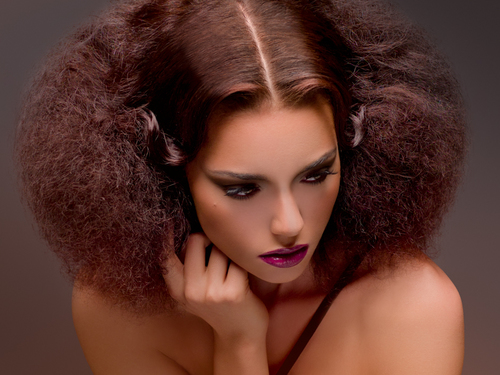 to be the light someone else needs. I believe that woman is like the sun always staying bright.
"I have to be strong, not for myself but for a greater purpose, because I feel like my duty is far beyond me."